Apart from the warm and clear tropical turquoise waters that create a calm and welcoming environment, most come to scuba dive the Gili Islands for its abundance of turtles.
Scuba diving Gili Air is all about comfort and 3W DIVE does its best to tailor each diving excursion based on the level of the divers on deck, limiting the number of divers per group to 4. With 3 dives per day and a wide variety of dive sites all just a short boat ride away, you can pick a dive and be home in time for a long lunch with the family or an afternoon yoga class with your partner.
So whether you are an
experienced diver
or it's your
first time underwater
, there will be an enjoyable experience waiting to be had.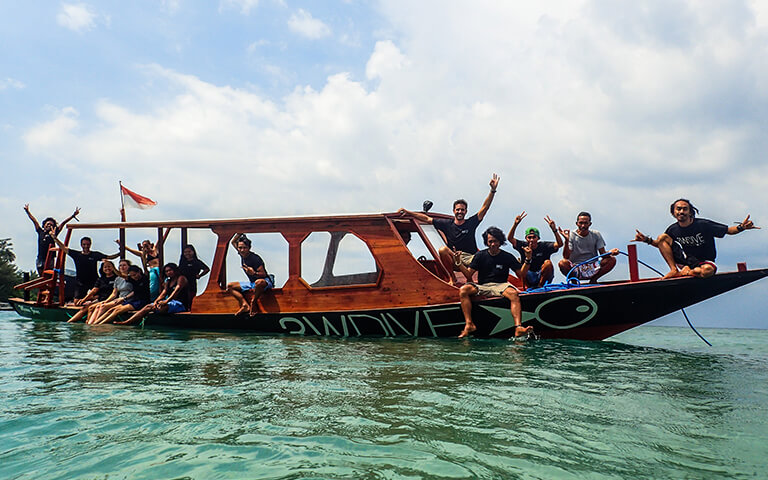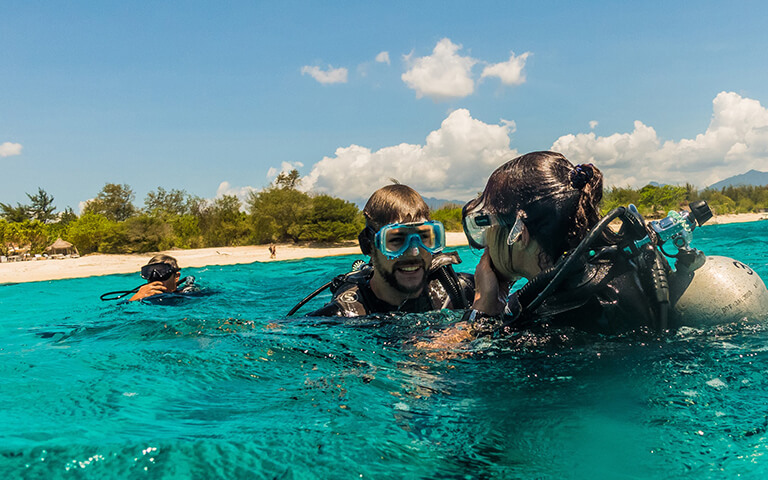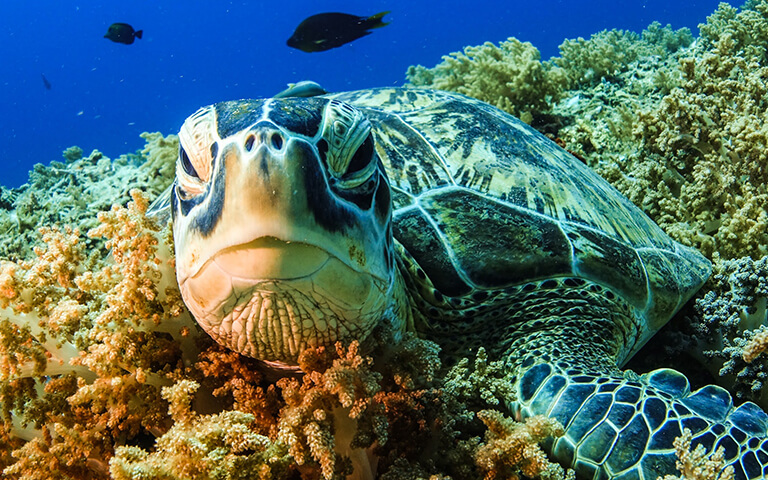 WELCOME TO THE PARADISE OF GILI AIR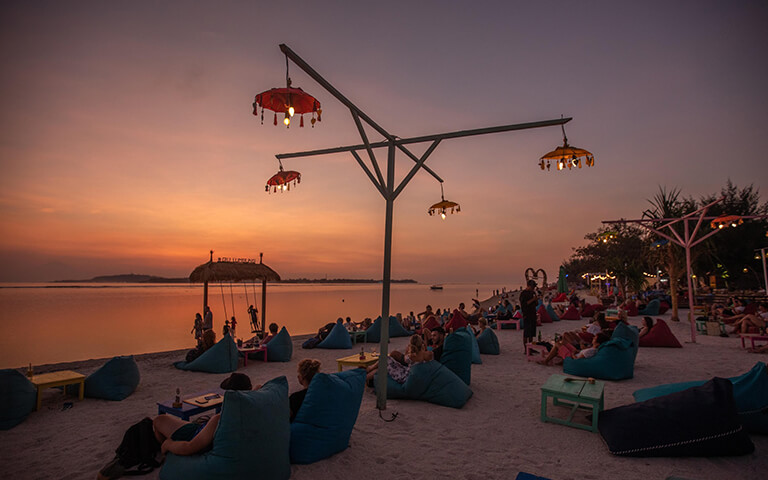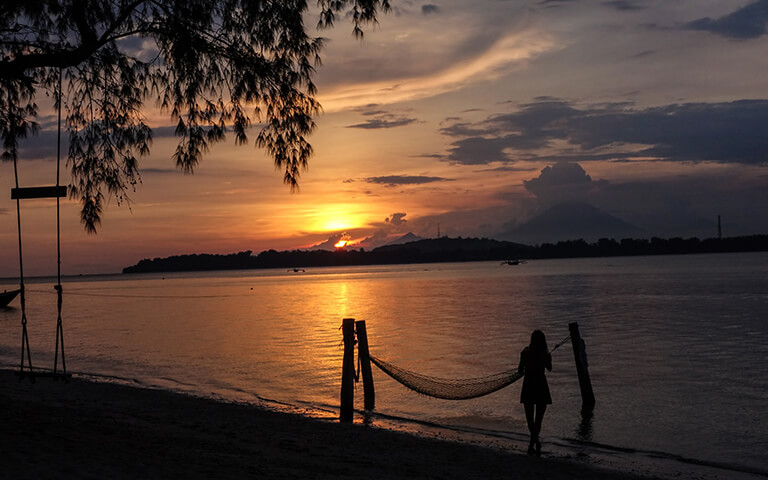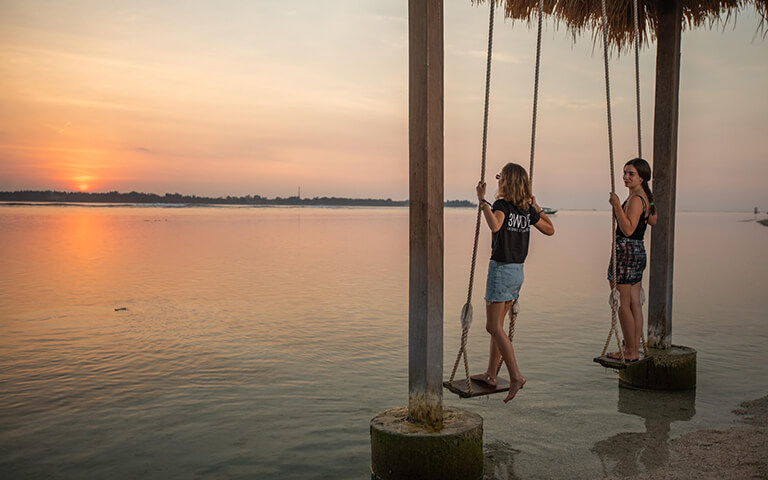 Imagine an island where time stands still. Where Mondays are a distant memory, and every day is spent soaked in sunlight, surrounded by crystal clear water, sitting on sand that sparkles like diamonds; a place where kids can roam free and play, far from iPads or computer screens; a place where days aren't planned around deadlines or meetings, but sunsets; a place where you'll watch, cocktail in hand, as the world around you melts away into a pink and purple dreamlike haze. The islands have a deep sense of calm as there are no motor vehicles, and you can only move on foot, with a bike or horse-drawn carriage called a Cidomo.

Incredible peace and quiet, turquoise water, sea turtles and Nemos at your fingertips, chilled beach bars and breathtaking sunsets. This is our island home, Gili Air; a wondrous piece of tropical heaven with so much more to offer than just diving.
J'ai passé ma formation open water et advance deep avec Camille et c'était super bien. J'ai découvert une nouvelle passion grâce à Camille qui est très pro et qui est… read more vraiment passionné par son métier.
L'ensemble de l'équipe et également très agréable et accueillante !

380kreshnikb


January 27, 2020

Nous avons passé notre Advanced Adventurer avec Matt, qui est un super instructeur, très pro et bienveillant. Nous nous sommes régalés durant ces quelques jours partagés avec Matt et toute… read more l'équipe de 3W.
Encore merci pour ces bons souvenirs.

A bientôt

anaisc553


July 2, 2022

Nous sommes venus pour un baptême de plongée et nous n'avons pas été déçus. De l'accueil jusque à la plongée tout a été fait pour que cela se passe bien.… read more Encore merci à Morgane et Seb de nous avoir accompagné et mis à l'aise dans ce nouvel environnement !

Lestorcat


March 5, 2020