OCEAN GARDENER INITIATIVE
As a tribe of scuba divers with an infectious love for the ocean and our island, getting involved with local conservation is essential. The dive center is eco-friendly; we use mainly bio products, minimize our use of plastic, support responsible tourism and aim at raising environmental awareness among our divers.
With coral reefs in danger, 3W DIVE has created a
marine conservation project
focussed on coral farming. While many divers are extremely knowledgeable around the act of diving itself and even identifying fish, many are unaware of the foundations of a coral reef ecosystem, how to identify coral species, and the potential dangers corals can face from ongoing human contact.
WHAT IS SUSTAINABLE CORAL FARMING?
Sustainable coral farming is the practise of farming using principles of ecology – the study of relationships between organisms and their environment. It's all about farming the right species in the right environment.

With this in mind, the corals harvested at our nursery can then be used to restore parts of the reef around the Gill islands.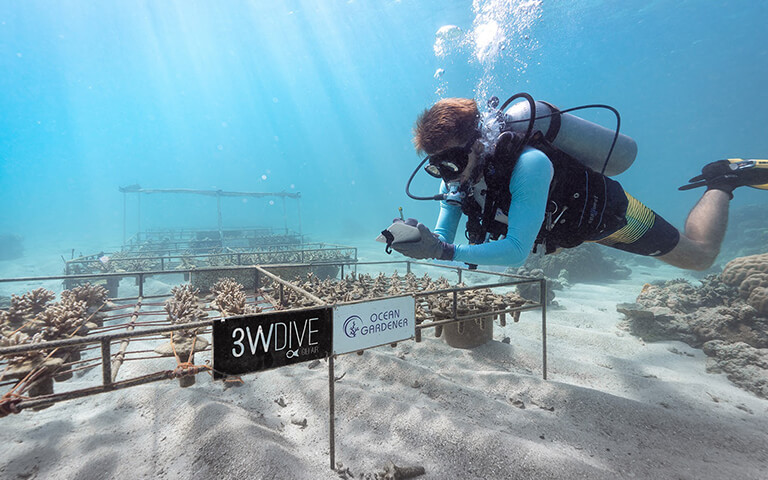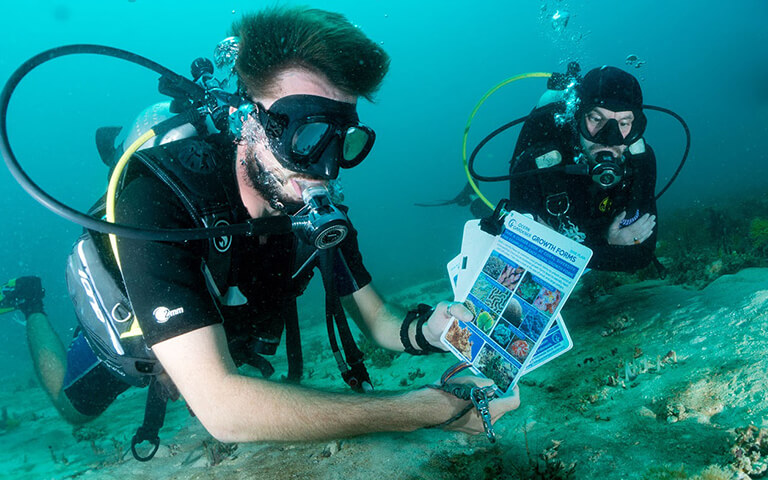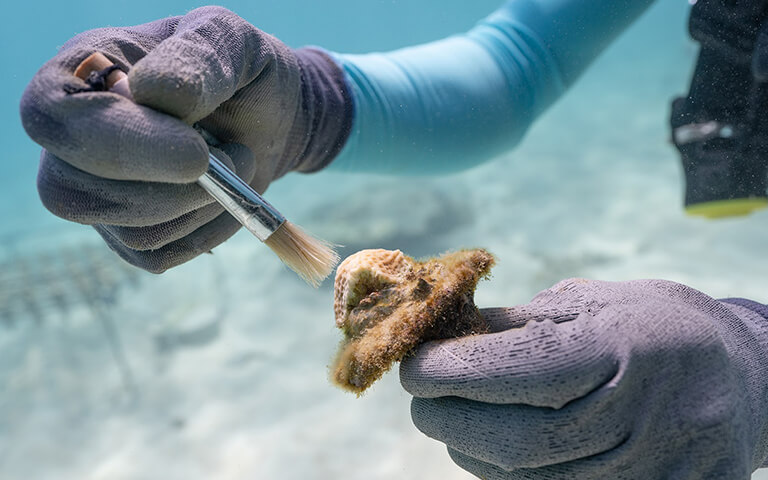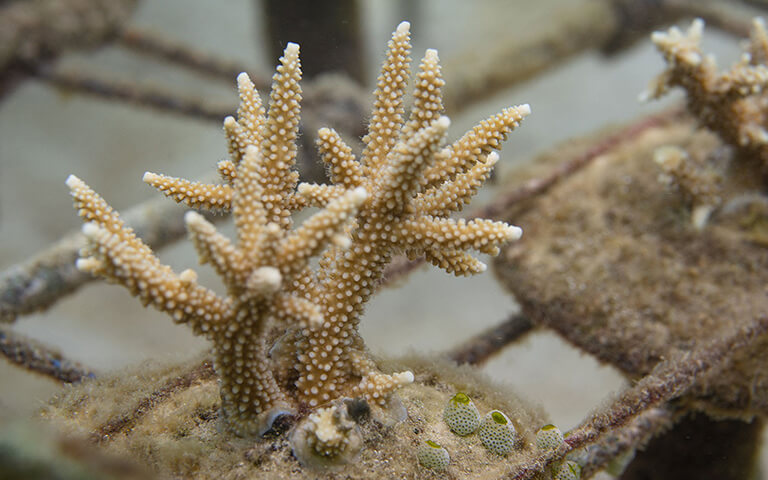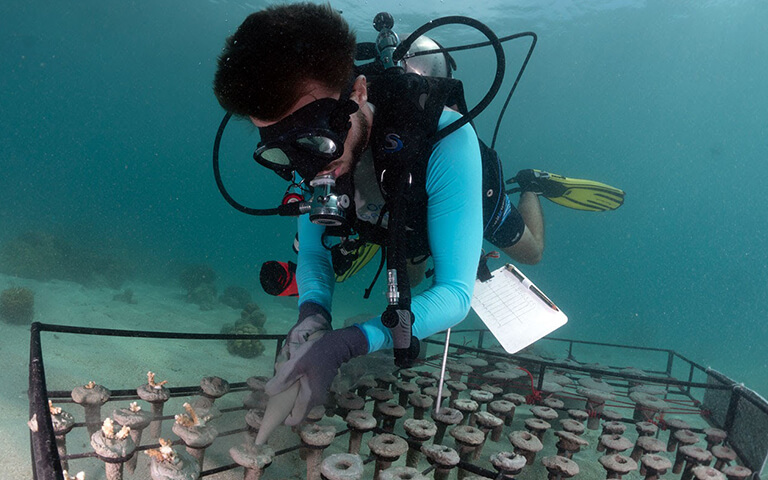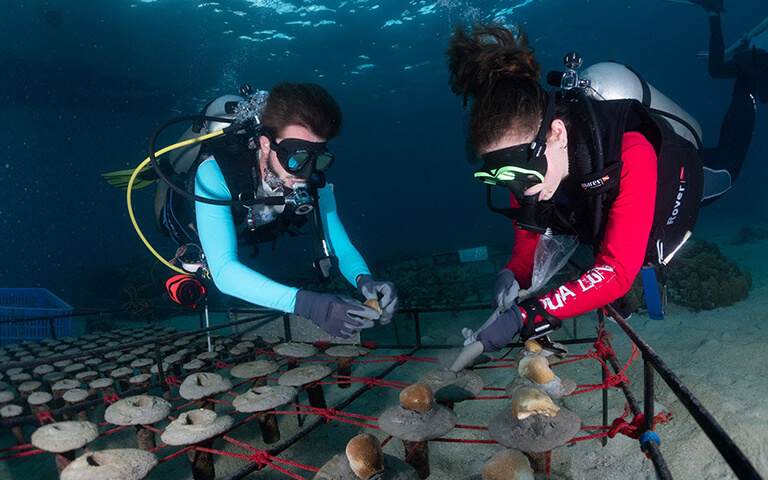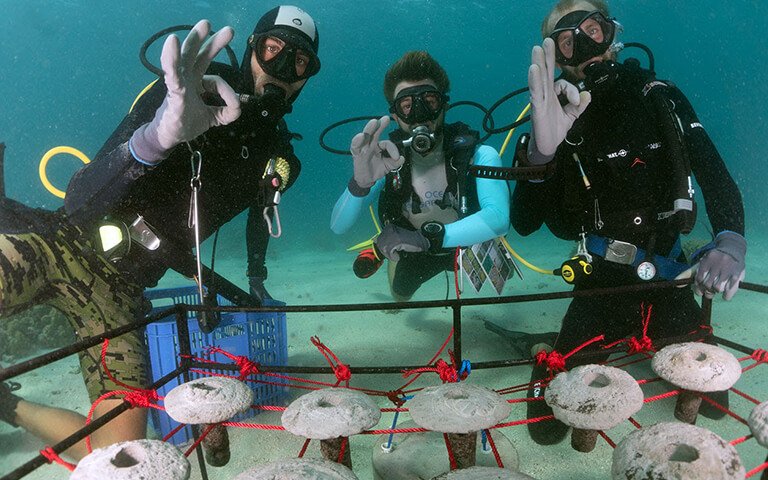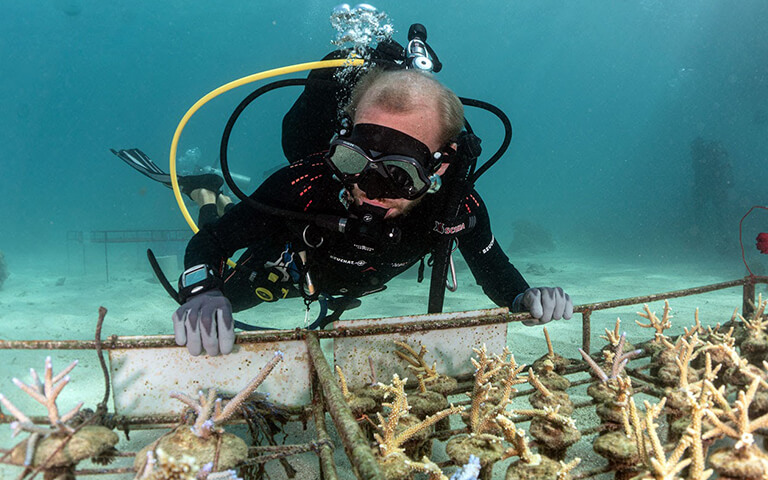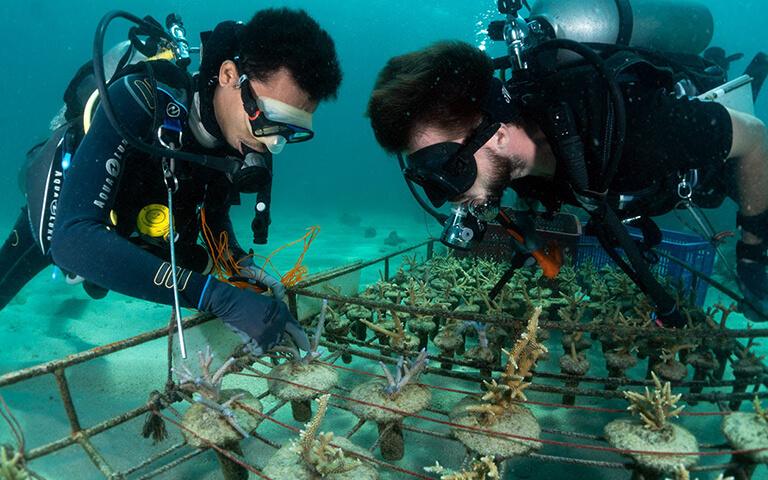 WHAT IS THE CORAL DIVER COURSE?
The Coral Diver Course is designed for scuba divers to learn the fundamentals of coral identification.

This 3 day course covers the foundations of coral biology and will teach you how to identify common corals.
5 Ocean Dives:
Dive 1 – Discover Coral Diving, exploration general reef awareness, identifying growth forms
Dive 2 – SPS Coral Identification
Dive 3 – LPS Coral Identification
Dive 4 – Soft Coral Identification
Dive 5 – Coral fragmentation and coral farm maintenance

3 Academic Sessions (Video/Classroom):
Session 1 – Discover Coral Diving
Session 2 – Corals Identification
Session 3 – Coral Fragmenting Techniques

Six knowledge reviews
One final exam
Professional Instruction
Set of 3 Coral identification slates

Duration: 3 Days
Price: IDR 5,750,000